Why choose Graham Taberner?
Anybody looking to learn to drive should choose Graham Taberner. I needed to pass my test quickly, Graham structured my lessons to make this possible and give me the road experience to keep me driving safe after I had passed my tests.

Louise – Hindley
I am a patient, friendly, reliable and experienced instructor with excellent 1st time pass rates on my driving lessons in Wigan, Leigh, St Helens and the surrounding areas.

You can be picked up for your driving lesson in Wigan or the surrounding areas from home, work, college or anywhere that is convenient for you. We structure your driving lessons to suit your needs whether it's a fast pass course or weekly lessons. We will give you an honest and accurate assessment of your progress on your driving lessons and what is needed to get you through your test as cheaply and as quickly as possible.

To keep you cool on your driving test we have a new air-conditioned car!
1ST HOUR FREE
Top grade instructor
Discount for block bookings
High first time pass rate
Free theory and hazard training
All local areas covered
Things You Need To Know Before You Start...
Provisional Licence
Before you can learn to drive you must apply for a provisional driving licence. You must be at least 17 years of age, however you may apply for your provisional licence up to three months before your 17th birthday. However, if you receive disability living allowance at the higher rate then you may apply when you are 16 years old.

You can apply in the following ways:
In person or by post
Complete the D1 application form that is available from the DVLA form ordering service or Post Office branches. You will need original documentation confirming your identity, a passport style colour photograph and the fee of £50.
Apply Online
You can apply for your first provisional licence using the DVLA's secure and easy to use online service.
Click here to apply.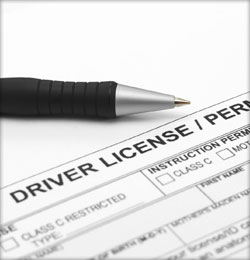 Provisional Licence Application
Eyesight
Your eyesight needs to meets certain requirements before you can drive on the roads. The distance requirement for the eyesight test is:
20 metres for vehicles displaying the new-style number plate
20.5 metres for vehicles displaying old-style number plates
If you can't read a number plate from the specified distance you should visit an optician before you commence any lessons. You must wear glasses or contact lenses whenever you drive should you require them. If you have had sight corrective surgery you should declare this when you apply for you provisional license.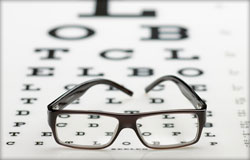 Eyesight

Additional Information:
Theory Test
If you are a learner driver you must take and pass your theory test before you pass your practical test.

The theory test is made up of two parts – a multiple choice test and a hazard perception test. If you fail one part you will fail the whole test and will need to re-take both parts again. If you pass your theory test you will receive a pass certificate which is valid for two years. After this time if you have not passed your practical test you will need to re-take the theory test.

To prepare for your theory test you must study the source material which I will discuss with you on your lesson. There is also lots of useful information about motoring and practice tests on www.direct.gov.uk

You can book and manage your driving theory test appointment easily online here, by phone via the DSA booking line 0300 200 1122 or by post with an application form available from the Directgov website or the DSA booking line.

The DSA fee for the test is £31.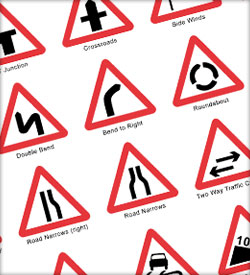 Theory Test
Practical Driving Test Fees
Weekday price
Weekday Evening, Weekend & Bank Holiday price
Pass Plus Motorway Course
Once you have passed your theory and practical tests it is important that you gain quality driving experience and understand the rules and regulations of motorway driving. To boost your driving skills I offer a Pass Plus Motorway Course which will help you become a more skilful driver. This may also have the added benefit of saving you money on your car insurance with some companies.

The course was designed by the Driving Standards Agency (DSA) with the help of insurers and the driving instruction industry. It has a 6-hour duration and does not require a test to determine the outcome. 2-hour motorway lessons are also available on request.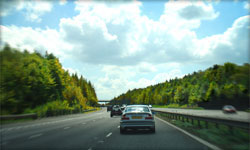 Motorway
Testimonials
When I was looking to learn to drive I was very nervous. I rang Graham Taberner, he put me at ease straight away and from the 1st lesson on I really enjoyed learning, and passed my test 1st time!!! Nathan – Beech Hill
I had failed my test twice before, but when I started lessons with Graham he showed me where I was going wrong and showed me how to put it right. I have now passed my test and got my first car. Mark – Ashton in Makerfield
Anybody looking to learn to drive should choose Graham Taberner. I needed to pass my test quickly, Graham structured my lessons to make this possible and give me the road experience to keep me driving safely after I had passed my tests. Louise – Hindley
Graham was very patient with me when I was learning to drive. No matter how many times I got it wrong he would tell me and remind me what was the right way. Claire – Orrell
I was a little bit older when I learned to drive and was very nervous. Graham made me feel comfortable straight away, was on time and always kept me up to date with how I was doing and how I needed to improve to reach the standard to pass my test. Ken, 48 – Wigan